Would You Pay $50 to Watch a Movie at Home?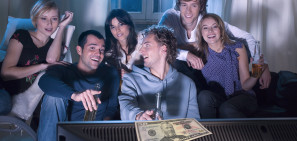 From Batman vs. Superman to Captain America: Civil War, 2016 is packed with geeky movies that will make you want to go to the cinema. But what if you didn't have to? What if you could watch these new movies in the comfort of your home, just like how you stream Netflix videos? Sean Parker, co-founder of Napster and first president of Facebook, has a new plan to bring newly released movies to your home through a streaming service called The Screening Room. It's his solution to the slow death of cinemas. The catch? You need to pony up $ 50…
Read the full article: Would You Pay $ 50 to Watch a Movie at Home?