Is Technology Ruining Your Brain?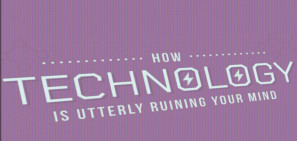 We all use technology every single day. Obviously, we're big fans of technology at MakeUseOf, but like anything, it has some drawbacks. The infographic below takes an interesting look at some of the negatives that technology can cause if not used in moderation. While I can't say I necessarily think that technology is ruining our brains, I can certain see some of the points. Click To Enlarge Via BetaNews
Read the full article: Is Technology Ruining Your Brain?